Sale!
SHAKTISHALI TAPE – BUY 1 & GET 1 FREE
₹799.00 – ₹2,299.00
"Ultra-strong Flex Tape: Instant waterproof repair for any surface."
Description
😱This SHAKTISHALI TAPE Can Fix Any Water Leakage😍
 Shaktishali 
Tape is a super strong, rubberized, waterproof tape that can patch, bond, seal and repair virtually everything. It stops leaks instantly.

Shaktishali 

Tape seals out water, air and moisture to create a super strong, flexible, watertight barrier. It is UV resistant, environmentally friendly VOC-free and has a wide temperature range so it can be used in extreme weather conditions.
 Features:-
QUALITY:- With a thick adhesive layer and UV-resistant backing, the bond increases with time and pressure. Withstands any weather conditions.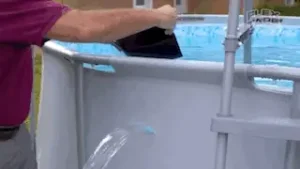 STRONG:- This rubberized waterproof tape is a good helper for every emergency crack, instantly stops water/air/moisture leaks.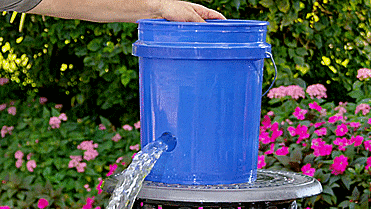 FLEXIBLE :- Conforms to the surface to repair pipes, water tanks, storage containers, boats, tents, RV.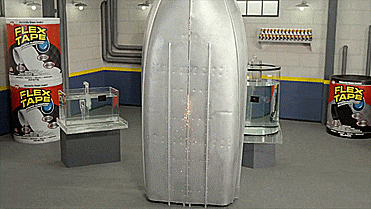 WATERPROOF :- SHAKTISHALI 

TAPE is a super strong rubberized waterproof tape that can patch bond seal and repair virtually everything!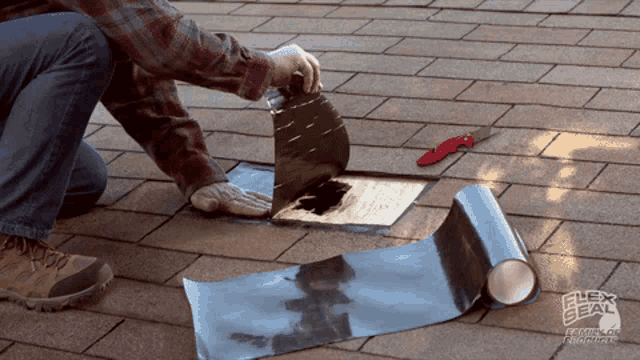 ---
Benefits
WIDE USE :- Repairs indoors and outdoors, even underwater, no matter hot or cold, wet or dry.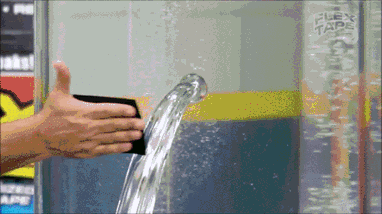 Suitable for All Surfaces :- SHAKTISHALI TAPE can be applied hot or cold wet or dry even underwater!
Strong Pull Ability: this RV waterproof tape has a strong pull ability, which can play a very good repair effect and protection on the tear position, while the tape has excellent waterproof, sunscreen and other excellent weather resistance.
---
  How To Use
Step 1 :-

 

Simply cut it and stick it on the broken place.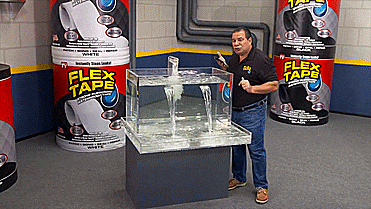 ---
 Frequently Asked Questions
 1:Is this able to be sticky on both sides? Like, does it peel away on both sides? Or does it just have one sticky side and there is no extra peeling?
A : It is only super super sticky on one side if you want it for both sides you would have to roll the ends together to make it a two-sided stick but be warned you might need help to get it where you want it to be because it's very sticky and it will stick to you and anything that touches works wonderful and you can put it on in the water.
2: Can it be used for a gutter seam that is leaking? Is it for long-term use also?
A:Yes. It can be used on anything. A clean flat surface is the best place to use it. Just need to lay it down without any air bubbles in it. The gutter seams need to be sealed with either clear or colored 100% silicone from a tube or cartridge.
3 :Using to cover an area on an rv for several months. Is it a mess when you peel it off?
A :I applied this to my RV awning about six months ago to cover a few holes and it hasn't even begun to peel. I could only imagine it would be sticky when removing. I hope someone can answer this for you.
4:What is the Return Policy?
A:We accept hassle free 7 days return policy. You can whatsapp us on the button on your right bottom of the screen.
5:What is the Shipping Time?
A: It is within 2 to 5 days. Order processing time is 24-48 hours.
6:Is Cash on Delivery Available?
A: Yes,  Cash on Delivery is always available.
Additional information
| | |
| --- | --- |
| Weight | N/A |
| Quantity | Buy 1 – Get -1 – Free, Buy-2-Get -2-Free -₹100 OFF, Buy-3- Get -3-Free-₹200 OFF |