Sale!
ELECTRIC CLOTHES DRYING RACK
₹999.00 – ₹2,799.00
Description
NO MORE WET CLOTHES !!!!
The air cover is formed inside the clothes, so that the hot air can gather and circulate in the clothes to dry clothes quickly. With multi-direction air outlet, hot and cold dual mode can be switched at any time, to meet daily needs.
Features:-
 Hanger-type dryer, 1 role, 2 roles :-

 

The hanger functions as it is, and it also functions as a dryer. There is also an air duct for shoes that can be used for both drying clothes and drying shoes. It can handle the dehumidification, sterilization and anti-odor of clothes and shoes, and protects the health of the family.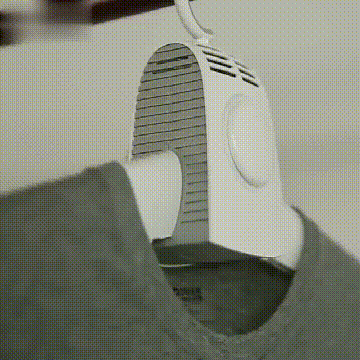 Hot Air / Natural Wind Mode / Timing Function  :-

 

Compared with other types, our products are equipped with a multifunction panel. It is possible to switch between convenient hot and natural wind modes. It is equipped with a 3-hour / 6-hour timing function and automatically stops after drying, so there is no worry that you forgot to turn off the power!
Overheat protection / Silent / Energy saving

 

:- The built-in overheat protection function will automatically stop with overheat protection when it overheats due to blockage of the air vent, etc. Please use it safely. Due to the quiet design, the operating sound of 40dB or less is very quiet and can be used in quiet environments such as studying, working or sleeping.
Lightweight, compact, easy to use :- 

 

The body is about 320g, and it is only about 500g even with four air ducts added. The air duct for clothes and shoes can be removed and the hook can be lowered, making it compact and easy to carry around when traveling or traveling. It is recommended to use a very easy-to-use type because the work starts after the plug is inserted into the outlet, the power is turned on and the timing time is selected.
Multi-purposes Dryer for Shoes and Wet Clothes :-

 

This item is multi-purposes designed for drying both shoes and wet clothes. It is designed for drying shoes, boots, wet clothes, like suits, coats, dresses, jackets, T-shirts, underwear, bra, socks etc. It is super helpful item when you are in travelling, on business tour.
---
 Benefits :
With Extensionable Shoes Dryer Rack :-

 

The extension able shoes dryer fits all shoes to dry and keep your shoes free from bad odors.
Two Working Modes and Ions Design :-

 

This item has hot air and nature air two working modes. It will produce negative ions when working, to eliminate bad odors from your clothes and shoes.
1-3 Hours Fast Drying :-

 

It will take one to three hours to dry wet clothes or shoes depending on the working mode you choose. The air cover is formed inside the clothes, so that the hot air can gather and circulate in the clothes to dry clothes quickly.
PTC Heating Principle :-

 

It adopts PTC heating principle and materials that is safe and low energy consuming.
Detachable and Foldable :-

 

Mini size and folding design, easy to carry and storage. It has a carry bag of 7.8 inches in length and width and it wights only 1 LB.
Safe and Smart :-

 

The built-in micro-machine protection will automatically switch to nature air mode after 3 hours heating drying to avoid overheating.
---
  How to Use
Step 1:-

 

Hang your clothes on the hanger and switch on the button so as to dry the cloth
---
Top Reviews :

---
  Frequently Asked Questions :
1.

 Is this portable? 
A: Yes! You can carry it with you wherever you want.
2.

 Is there a left-handed glove included?
A: Dear,Yes,There is a pair of gloves, included a left-handed glove.
3. What is the Return Policy?
A:

 

We accept hassle free 7 days return policy. You can WhatsApp us on the  button on your right bottom of the screen.
4. What is the Shipping Time?
A: It is within 2 to 5 days. Order processing time is 24-48 hours.
5. Is Cash on Delivery Available?
A: Yes,  Cash on Delivery is always available.
---
Additional information
| | |
| --- | --- |
| Weight | N/A |
| Quantity | Buy 1, Buy 2 – ₹100 OFF, Buy 3- ₹200 OFF |