Sale!
DERMACOL FOUNDATION – PACK OF 3
₹599.00 – ₹1,599.00
"Dermacol Foundation: Superior coverage for a flawless, long-lasting finish."
Description
DERMACOL WATERPROOF FOUNDATION
It's Time For A Beauty Revolution!

Dermacol Make up cover is the world's number one full coverage foundation. The clinically tested, extreme covering Make up Cover was created as the first of its kind in Europe and one of the first in the world. The license for this foundation was eventually sold to Hollywood. Because of its long-lasting formulation, Dermacol is the foundation of choice for professional makeup artists for photoshoots, film shoots, and runway productions. With Dermacol, you'll feel like you're ready for your close up too! The world is your stage!
Features :
EXTREME COVERAGE Get the flawless skin you've always dreamed of. Use it as a concealer for dark under-eyes, skin discolorations, pimples, acne scars, surgical bruising, and even tattoos!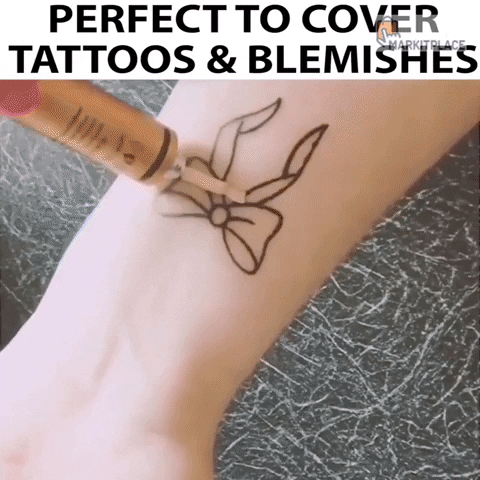 LASTS ALL DAY When you're set to go, you need make-up that can keep up. With our long-lasting formula, you can say goodbye to retouching and say hello to being irresistible all day.
GET YOUR REAL SHADE MATCH : Achieve that fresh natural beauty no matter what shade you have. Be it very light pale to warm brown tones, you have 19 unique variations to choose from.
HYPOALLERGENIC, PARABEN AND PRESERVATIVE FREE Our commitment to your skin goes beyond coverage. To promote healthy skin, absolutely no harmful chemicals were used in creating this product.
---
Benefits 
PROTECTION FROM UV RAYS: It contains SPF 30 which keeps your skin protected from harmful UV rays and pollution. It safeguards your skin from other harmful environmental effects too.
SUITABLE FOR ALL SKIN TYPES:  Dermacol Foundation is clinically tested and proven to be safe for all skin types whether oily or combination skin. It can be safely used over acne and not get them aggravated.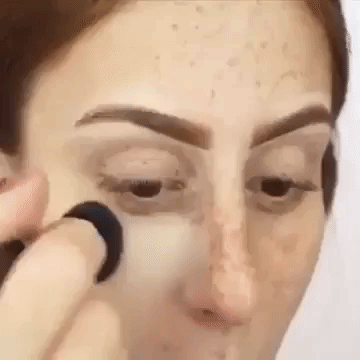 A LITTLE GOES A LONG WAY:  With setting a very small amount of our product, you can already cover a whole lot of areas on your skin. You'll surely be amazed by how long one tube can last you.
---
How to use:-
 Choose the right color shade for your skin. 

Gently tap the make-up onto your skin with either your fingers or with a damped make-up sponge. Apply the Dermacol Make-up Cover gradually by first using a small quantity and then add as needed until all skin problems are covered. (the Make-up Cover has a rich consistency and provides extreme coverage. Therefore, it is important to apply the make-up evenly).
---
 Frequently Asked Questions
1. Is Dermacol Foundation useful for Tatoos?
A: Yes, use it as a concealer for dark under-eyes, skin discolorations, pimples, acne scars, surgical bruising, and even tattoos!.
 2. Is it water – proof?
A:  Yes, the formulation is waterproof and lasts all day long.
 3. Where it is made?
A: It is made an Indian product.
4 : What is the Return Policy?
A: We accept hassle free 7 days return policy. You can WhatsApp us on the button on your right bottom of the screen.
5:  What is the Shipping Time?
A: It is within 2 to 5 days. Order processing time is 24-48 hours.
6. Is Cash on Delivery Available?
A: Yes,  Cash on Delivery is always available.
Additional information
| | |
| --- | --- |
| Weight | N/A |
| Quantity | Buy 1, Buy 2 – ₹100 OFF, Buy 3 – ₹200 OFF |